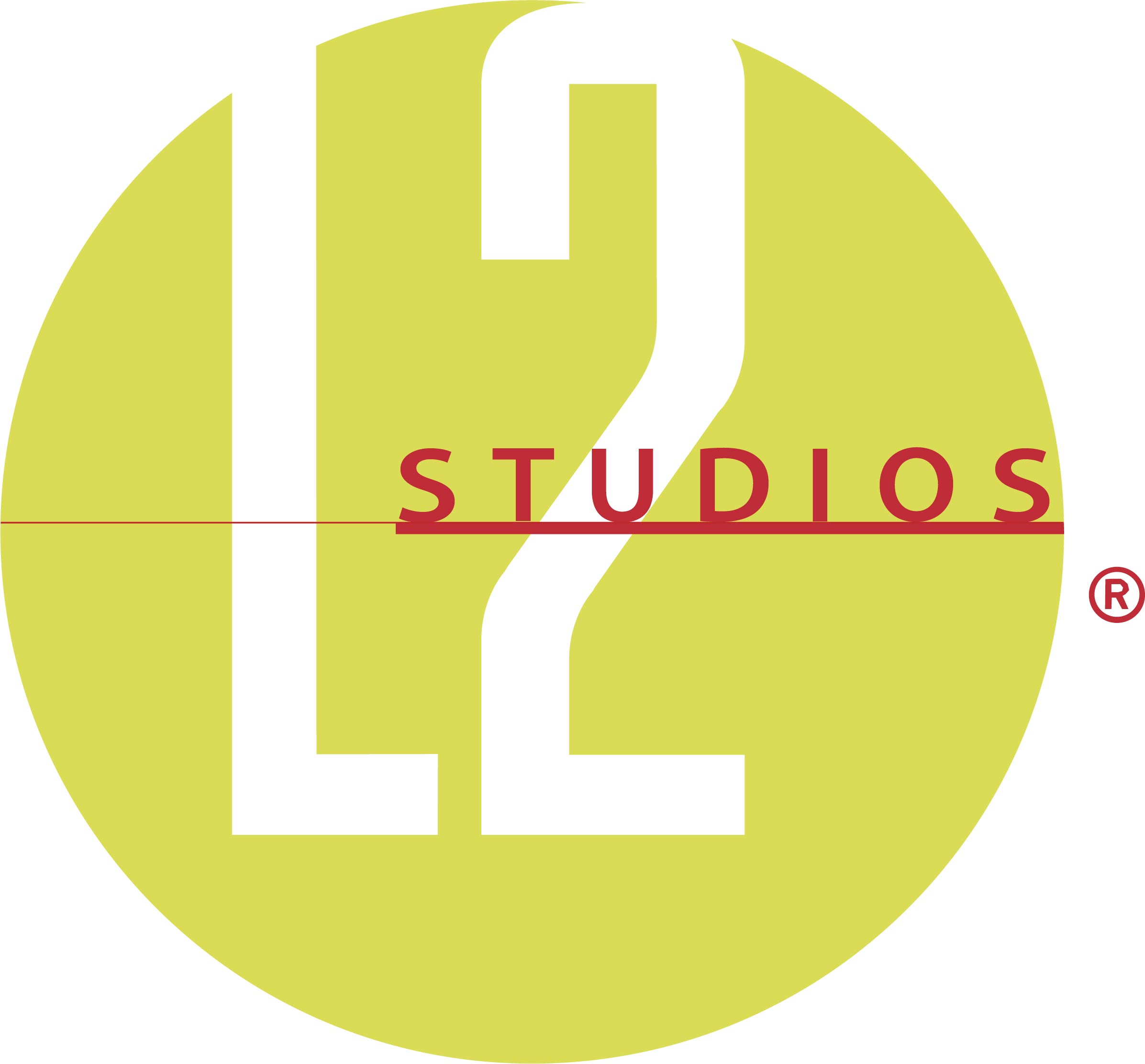 Located in Orlando, Florida, L2 Studios, Inc. is a boutique architecture and interior design firm practicing in the hospitality and leisure markets worldwide. For over 27 years the L2 has served blue-chip hotel and resort development companies with master-planning, concept design, architecture, interior design, and branding. This award-winning firm maintains its iconic client list and unique market position through exceptional creativity and development of innovative guest experiences with a fully- integrated approach to design and project delivery. This synergistic methodology results in successful outcomes, achieved client visions, and memorable guest experiences.
l2studios.com
GUESTROOMS/SUITES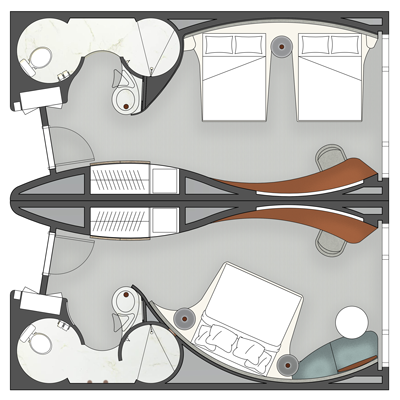 "Safe, secure, comforted" are driving the evolution of the built environment in this post-pandemic era, yet they have always been among the most basic human needs. Research shows that the human brain associates sharp lines with danger while curved surfaces are non-threatening and tap into a primal human emotional network informing our sense of safety and comfort. Caves, the womb, cocoon, and egg, with their inherent structural attributes and interaction with light, air, and sound, embody protection and nurturing environments conducive to security, rest, and regeneration.
Traditional rectilinear construction materials and techniques, lack of skilled labor, and challenging schedules and budgets have perpetuated an unnatural living condition. Industries such as automotive, aviation, and marine can be considered for the benefits of prefabricated solutions, including enhanced quality control and speed to market in a luxury market. Digital fabrication and 3D printing have made high-design products more cost-effective and artisanal in appearance. With advances in 3D modeling, antimicrobial surfaces, and environmental technologies, spaces can be crafted to not only comfort and inspire but promote cleanability and invisible movement of scrubbed air and disinfecting light across edgeless forms.
Applications of this concept include the entry module with disinfecting cove lighting, touch-free access and housekeeping notification, and amenity compartments for the exchange of linens and room service. Inside the room, a "sacred vessel" is spotlighted between the bathing and living compartments to promote regular personal care rituals. A generous wardrobe supports abundant hangers and open-webbed storage in a compartment continuously bathed in disinfecting light when closed. Sculpted ceiling and wall panels embrace guests in the living area, spacious enough for in-room fitness, then release to visual connection to the world beyond. Furniture is gracefully conjoined into perimeter power and light, complemented by minimally curated accents that provide nostalgia and delight.
Integrated prefabrication alternatives can provide positive impacts to budgets and construction schedules without increasing the area of the standard guestroom. Scale-able and applicable to new construction or renovation, the possibilities are endless when imagining the remote, sub-aquatic, and outer space destinations to which the hospitality industry will expand in the believable future.
DESIGN TEAM
Debra Lemons
Goran Knezevic
Doug Marsh
Jadranka Knezevic
Sabrina Marano
Cibele Palacio
Sara Nelson
RECEPTION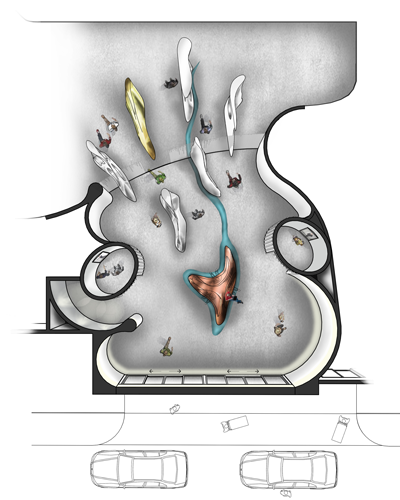 Themes of this pandemic era have been focused on cleansing – of air, surfaces, and spaces – and the balance between opposing human needs of isolation and connection. In literal and figurative terms, we are filtering – passing elements of our lives and environments through porous devices to remove unwanted materials, as our personal connections ebb and flow. The arrival experience at a hotel or any public facility follows this same premise.
Upon entry, guests are immersed into a space filled with diffused light, flowing forms, and the sound of delicately falling water. Feelings of tranquility wash over along with a reassuring sense of cleanliness. Prior to entry, luggage was graciously collected and sent through a disinfecting system to be retrieved beyond the entrance or taken to the guestroom. The registration process may have been completed electronically prior to arrival, and automated touchless guestroom access sent to the guests smart phone. In keeping with the tradition of hospitality, as well as enhanced safety, the presence of guest service staff is essential. Digital concierge stations scattered throughout invite guests to interact live with guest service staff virtually and touch-free, to complete their registration process, while discreet temperature and facial recognition recordings occur from the screen. Should a concern arise about a guest's health, an associate would appear to escort them discreetly to an adjacent area for assistance.
Clad in antimicrobial finishes, walls are arrayed in a series of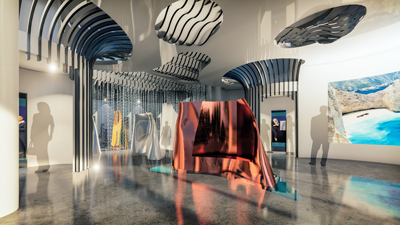 curved planes, set against dramatic ceiling penetrations and polished monoliths creating dynamic movement of people, scrubbed air, and disinfecting light across edgeless forms. Convenience seating and hand sanitizing stations are thoughtfully crafted and into features along the way. Guests percolate through the space on undefined paths, intuitively maintaining safe distances from others while not losing visual contact. Like capillary action through an aquifer, they are pulled toward a curtain of water intersecting the paths below. The sheet of water creates a moment of hesitation before entering the main lobby, then parts like a curtain as each guest approaches as a formal invitation to the experience that lies beyond.
DESIGN TEAM
Debra Lemons
Goran Knezevic
Rob White
Boyd Joyner