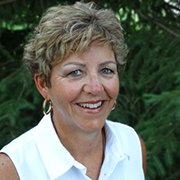 We hope you're enjoying the end of summer and welcome to the Fall issue! Our chapters and regional groups have all been busy with live events full of a renewed sense of energy and purpose—it still feels so wonderful to have face-to-face back in our lives and there is clearly pent-up demand for in-person activities. We are also noticing how the industry is rebounding rapidly with renovations and new projects being completed and opening, though we know that some are now facing new challenges around staffing issues and shortage of materials.
NEWH has been proud to continue our very successful Regional Tradeshows this year. Attendance and engagement have been positive for all attending, from vendors to the A&D community. On September 29th, NEWH is hosting its next Regional Tradeshow in Atlanta, along with back-to-back Regional Tradeshows in Orlando on October 18th and on the road with the show moving quickly to Miami on October 20th. The intention is to captivate vendors who are in tradeshow mode and cover A&D in both Florida markets. We will plan to look at potential future opportunities for this style of Regional Tradeshow in different locations where the demographics fit the model.
The UK, Paris, and Milano chapters are partnering with the Maison & Objet show September 8th – 12th, where NEWH members will be guests at a private breakfast and guided tour of the show.
In November, we look forward to BDNY with so many NEWH activities at the events. We will be hosting our International Board meeting on Saturday, November 12th, along with our Executive Committee strategic planning sessions at the Javits Center. The BDNY platform also allows NEWH to shine and present several scholarships at the industry events happening during the trade fair and conference.
Friday night, November 11th at the HD Platinum Circle Awards gala, NEWH will be awarding the Fabric Innovations Legacy Scholarship, Clifford Tuttle / Perkins-Eastman Scholarships, and P/Kaufman Contract Scholarship. On Monday, November 14th, the BD Power Players: Women Leaders in Hospitality Breakfast, presented in partnership with NEWH, we will be presenting the NEWH Women Leaders Scholarship sponsored by Boutique Design Group along with a panel discussion with elite female industry leaders in our industry. And that evening at the Gold Key Awards gala we will honor this year's NEWH ICON of Industry, Lisa Villarreal, CEO of Lily Jack, and awarding the NEWH ICON Scholarship during the event.
We hope to see you at one (or more) of these events during the busy fall season!
In the Spirit of Networking,



Chris Tucker
President, NEWH, Inc. Board of Directors