On March 9, 2019 we lost one of our brightest stars with the sudden passing of Stephano A. Delorenza.
Contribute to the Stephano Delorenza Scholarship.
Scholarship to be presented by the NEWH/Atlanta Chapter.
Stephano was an exceptional human being, driven to exude and deliver excellence in every aspect of life. He shined as a Program Leader for the Architecture + Design team during his 8-year tenure at IHG, in addition to the many extracurricular activities that he dedicated his time to in the world of art and design. While Stephano was most famously known for his outward presence, highlighted by his impeccable taste in fashion and his signature fedora; his greatest gifts were his razor-sharp intellect, tireless and relentless effort to achieve goals, and a heart big and deep enough to make those around him feel like royalty.
Stephano leveraged all these attributes for each new challenge. At IHG he led Design Immersion, an extensive two-day program designed to provide design and construction professionals with a deep dive into our brands and processes. He took the program from a small grass roots endeavor to an educational and networking experience that is absolutely best in class; having personally touched over 900 design professionals spanning across North America, Central America, South America, and the Caribbean. He also spearheaded the a+d team online presence, IHG Design Connect, to provide a one stop shop for everything hotel owners and designers would need to successfully execute IHG brands.
Outside of the office, Stephano always made time for his friends and organizations that were near and dear to his heart. He served on the NEWH Board and would present at the Leadership Conferences to share his passion for hospitality. Stephano also volunteered his time to the Atlanta Center for Creative Inquiry Summer Academy to help high school students elevate their mindset as they consider potential careers in the design industry; as well as with the Hip Hop Architecture Camp at Georgia Tech where he volunteered his time to help young kids tap into their love of music to create inspirational music based architectural designs.
Stephano would always fill a room with his contagious energy, positivity, charisma, and drive. These are just a few of the things that we will miss most about this man that gave so much of himself to others, while still living his life to the fullest. Of Stephano's life, we can only say that it was extremely well lived, and it will forever serve as an aspirational blueprint on life for all that had the honor to meet him even once.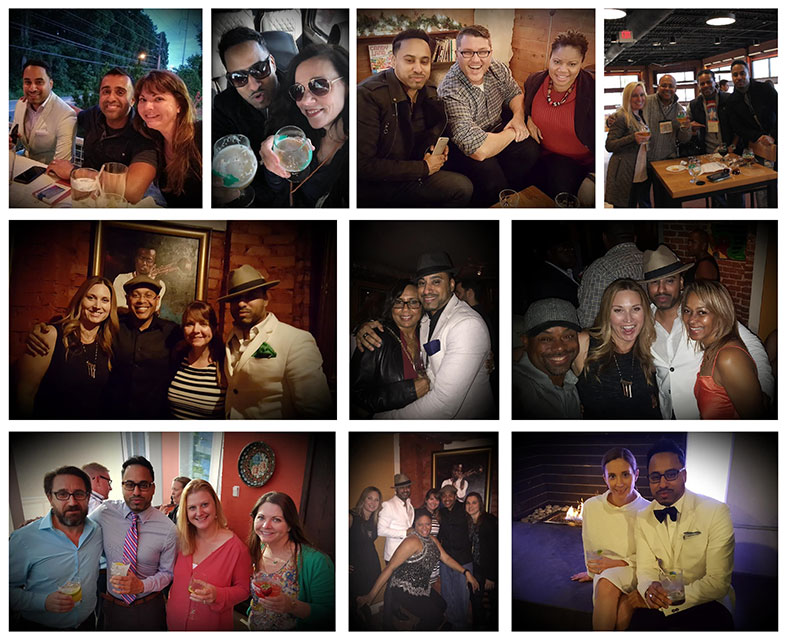 There was no mold to break when that fine fellow came to be, he was hand made to the last details. – Joe Dan Draffen, IHG
Stephano Delorenza lived life to the fullest with his infectious personality and style that welcomed and elevated everyone and everything he touched. He left us with a great blueprint for living life to the fullest, and we will carry on in his spirit of love and excellence in all we do. – Bryan G. Houser, IHG
Every morning I would go over to Stephano's desk and say good morning before everyone got in and before I left him I would say "PMA" (Positive Mental Attitude). He would say the same back to me. Sometimes he would say back to me STP (Stir The Pot). He will be so missed. – Kevin Woodard, IHG
There hasn't been a day or evening that I haven't stopped thinking about how very special Stephano was and is. I believe he was sent into my life for special reasons and I'm so honored to have had this special, but short time being in his presence. – Holly Roth-Nunnally, IHG
Stephano's passion for life and love was infectious, his work ethic was fierce, an excellent culinary chef and foodie. He filled the best dressed category on a daily basis and pushed for excellence in all of us. – Dana Carter, IHG
Stephano made everyone feel loved and special, no matter how little or long you knew him. He strived for excellence in everything that he did. You knew if you were going to work with him, you better bring your "A" game! I am a better person for having known him! – Stacy Costa, Koroseal Interior Products