Members Only event

This event is sold out! Please join us for a future event.
Fancy a look around 1Hotel Mayfair
Join us on November 9th for an intimate tour of their guestrooms and public areas, followed by drinks and networking.
Tickets are limited so book now to secure your place for a great evening filled with tours led by Lutron Europe & G.A Group designers who worked on the design of the recently opened 1Hotel Mayfair.
This is a members only event, but you can become a member today so you don't miss out – Join today!
Once again, thank you to our sponsor Lutron Europe for making this possible!
Many thanks!
questions? contact Christine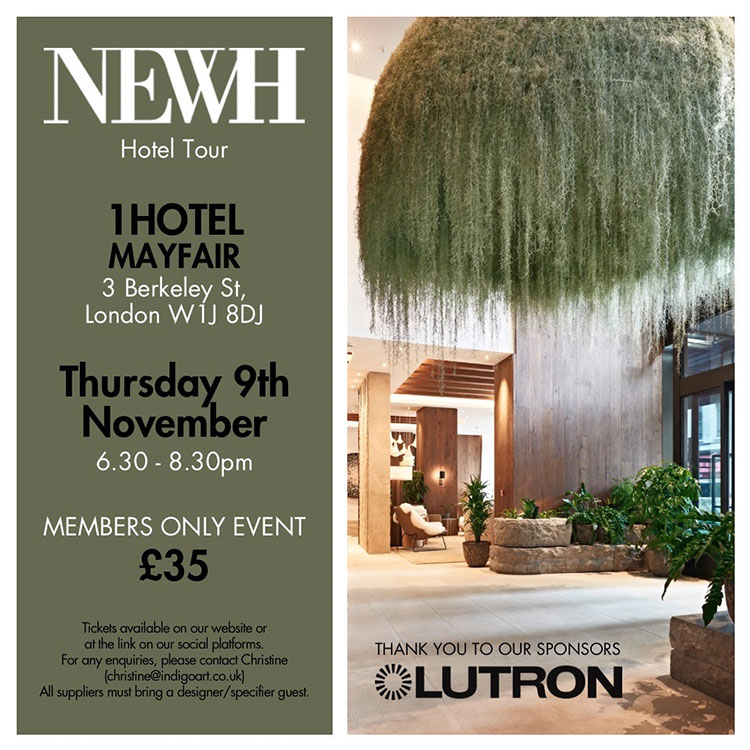 NEWH/United Kingdom Chapter and NEWH, Inc. invite you to attend this event solely at your own risk. Measures will be taken to comply with all applicable health and safety directives, but by attending the event you assume any and all risks associated with your attendance, including without limitation, exposure to the COVID-19 and other health and safety risks.