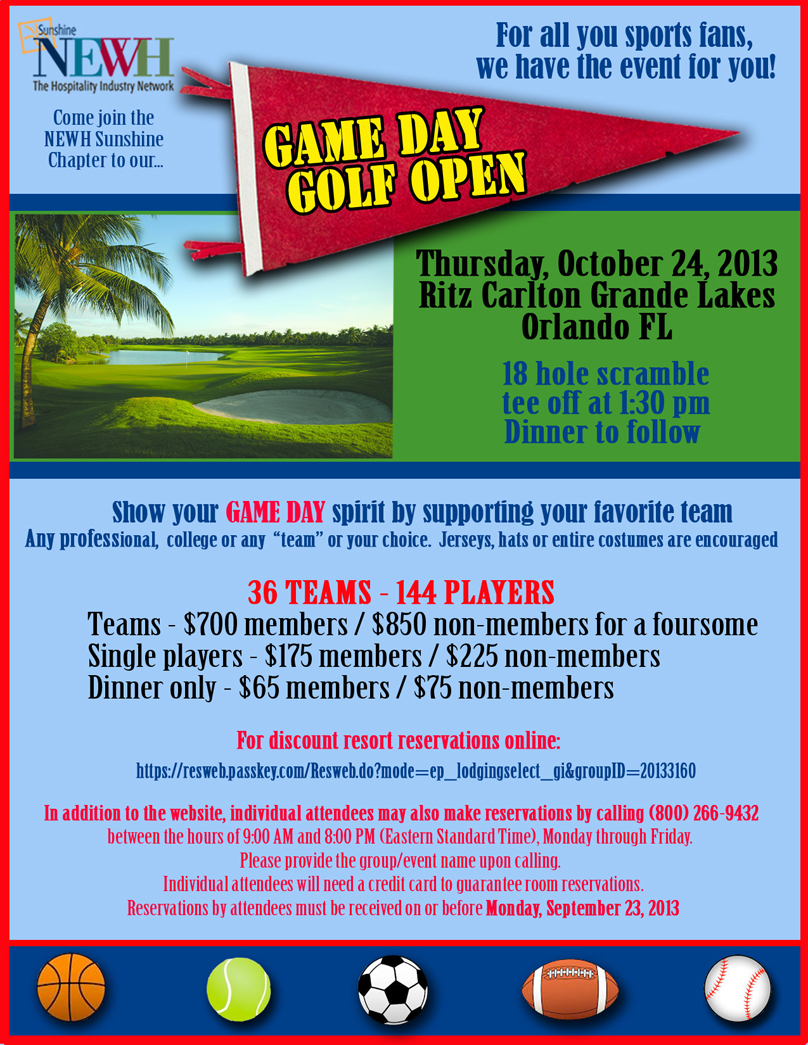 click image below to print registration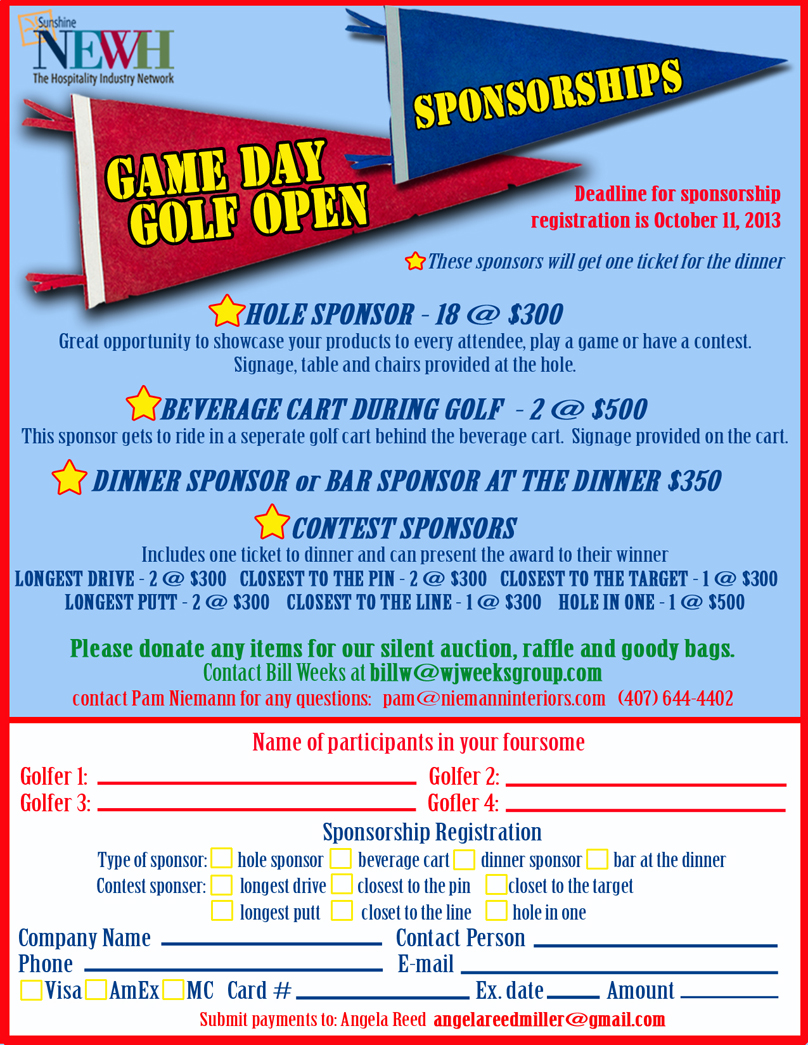 The fair market value of this event is $148 (dinner and golfing) and $53 (dinner only) and may be tax-deductible as a
business expense, the balance is considered a charitable contribution.
Registration NEWH/Sunshine Chapter CH39317 and NEWH South Florida Chapter CH39316 a copy of the official registration and financial information may be obtained from the Division of Consumer Services by calling toll-free (800-435-7352) within the state. Registration does not imply endorsement, approval or recommendation by this state.