This event is sold out.
Questions? please contact Shana at shana@downingmanagement.com

Please call 800-835-7377 to reserve your room reservation, Reference NEWH Gala Event on 10/22/16
Rates are as follows. Rooms must be booked prior to 9/22/16 to be eligible for discount.
$189 per Club Suite
$289 per One Bedroom Villa
$378 per Two Bedroom Villa
$567 per Three Bedroom Villa
$756 per Four Bedroom Villa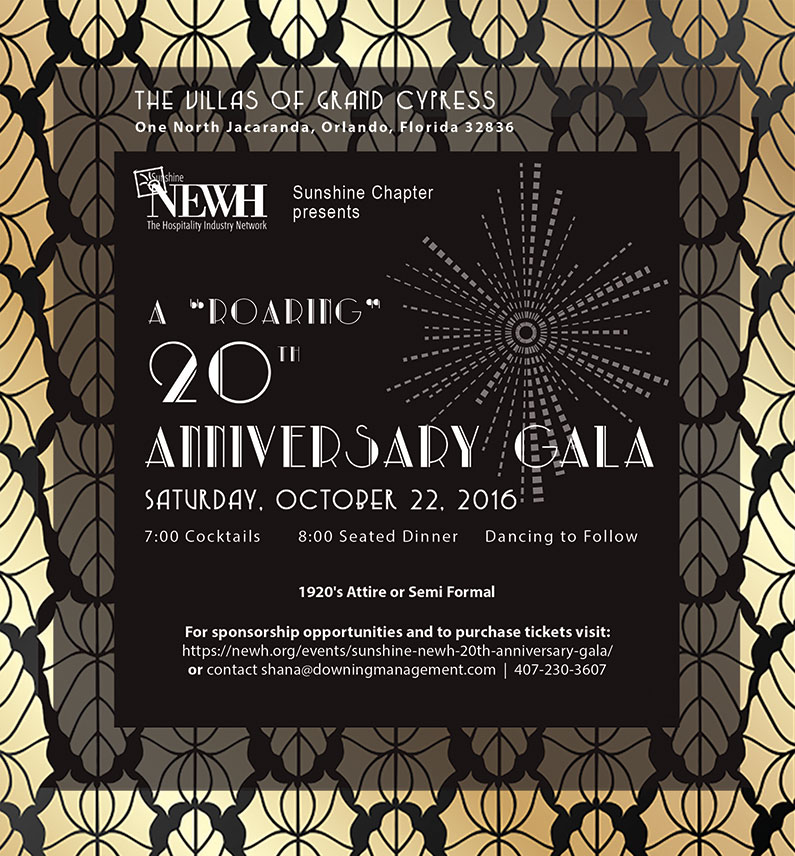 The Fair Market Value of this event is $241 and may be tax-deductible as a business expense.
The remainder can be considered a charitable contribution.