This event is sold out – please join us for our next event.

Your favorite team gear is encouraged – jerseys and hats are welcome!
To top off this lunch bunch, we are dining at one of the newest Hot Spots in South Park – Legion Brewing, designed by The RBA Group. Kelly Harris will be joining us to discuss the architecture, surfaces, furniture and fixtures selected by Team RBA.
Lunch and a non-alcoholic beverage is included in the price to attend this event.
There is plenty of complimentary parking at this venue – a nice perk in Charlotte these days.
For questions regarding this event, please contact Bess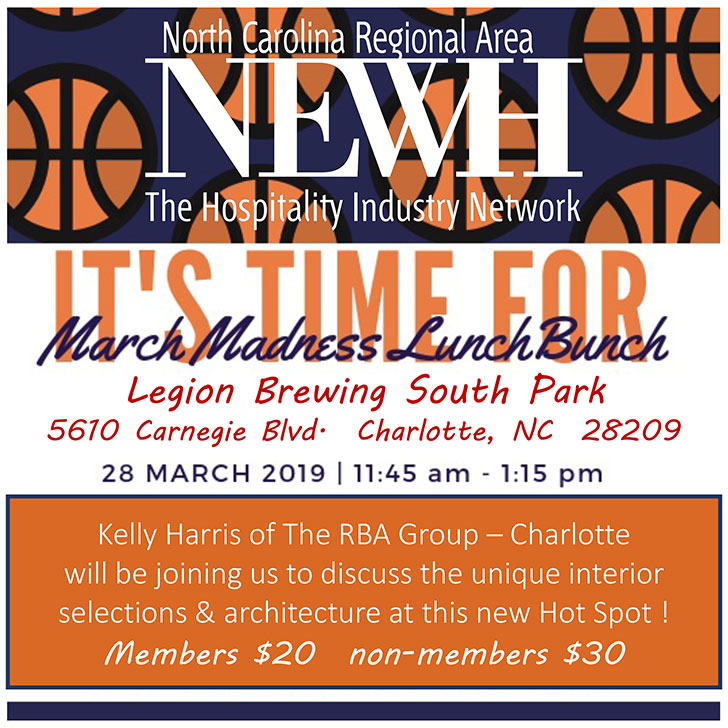 The Fair Market Value of this event is $20 and may be tax-deductible as a business expense. The remainder can be considered a charitable contribution.