May seems to be the month of tradeshows and is wreaking havoc with so many of our schedules.  Because of this we are finding many of our members over committed and not free to enjoy an evening of networking next week.  Rather than adding one more time committment to your plates, we are canceling this event  at the Boston Winery on May 8th.
Thank you to all of our sponsor – Mark David, Tai Ping and Hubbington Forge for  sponsorship for this, we look forward to another event with your support. Refunds will be sent to those who had registered for this event.
Thank you!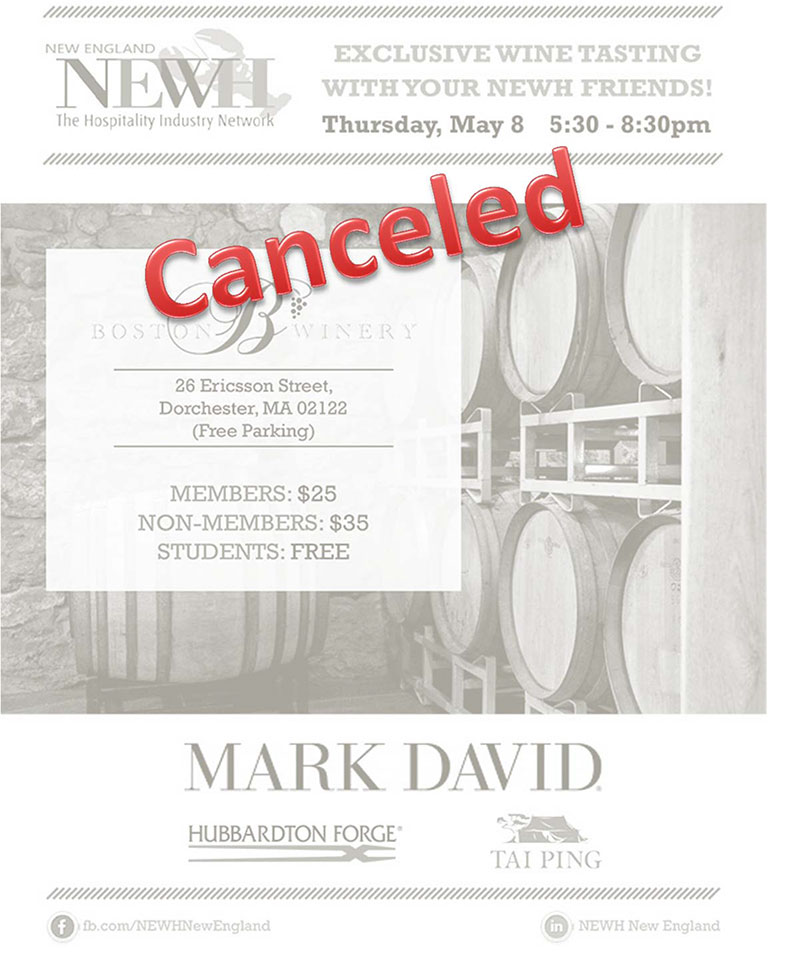 The Fair Market Value of this event is $45 and may be tax-deductible as a business expense.
The remainder can be considered a charitable contribution.