Come to our Friendsgiving! Share a Recipe!
Walk away with more than a handful of other recipes for your Thanksgiving!
Imagine how many of our amazing hospitality designers, architects, owners, vendors, manufacturers and purchasing teams aren't traveling home for the holiday. We all are now going to be cooking for friends, significant others, or just relaxing at home, but maybe we still want to whip up something amazing in the kitchen?! Yes, please. We want to put together a "no frills" simple recipe compilation!
Please sign up for this Friendsgiving Potluck below and pick your recipe submission category:
Appetizer
Salad
Entree
Dessert
Cocktail or Mocktail
Register below!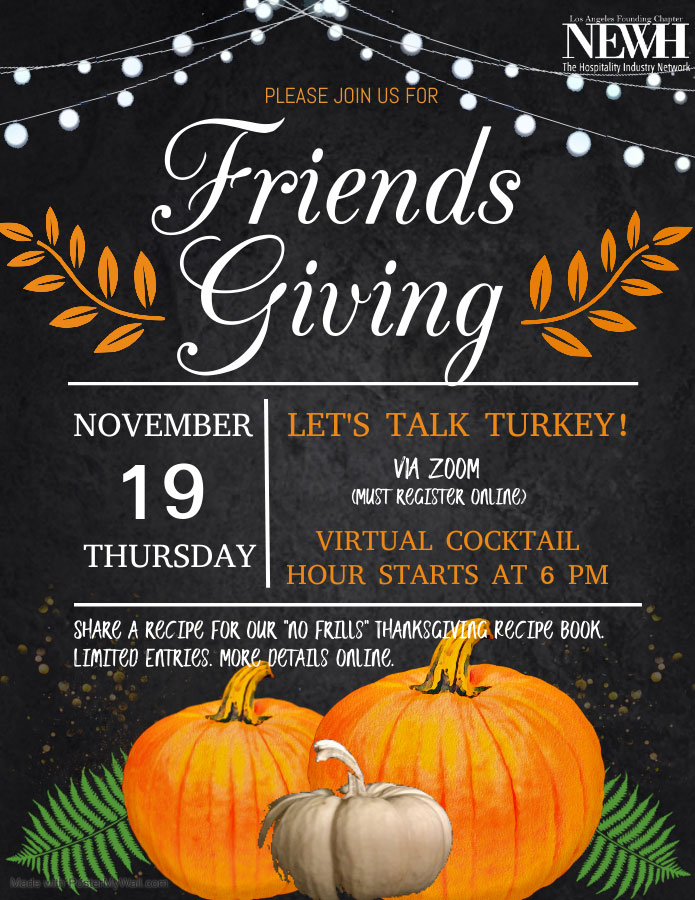 To Register:
1) Select product from dropdown
2) Select quantity desired
3) Click Add to Cart
4) Proceed to Cart to submit registration (Top Menu)
Send your recipe in a body of the email or editable word document to newhlasponsorship@gmail.com.
Photos highly encouraged!