ATTENDEES
Online Registration is Closed
Didn't get a chance to pre-register? You can still join us!
Just stop by the attendee registration desk when you arrive for your entry badge.
Please bring Business Card or complete this form and bring along to complete registration.
FREE Self-Parking in the JW Marriott garage. Ask for your parking voucher at the NEWH registration desk.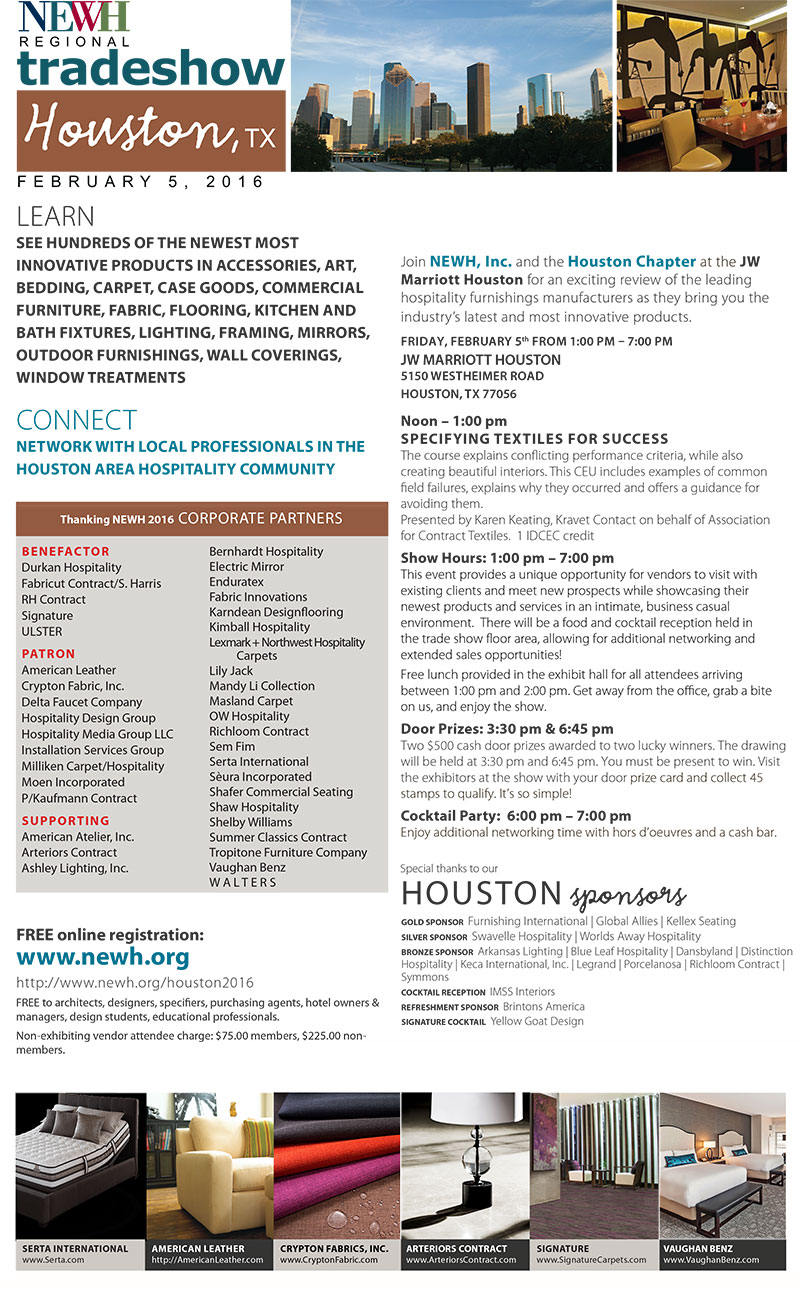 EXHIBITORS
Booths Sold Out
Click to be added to Wait List
Booth registration opened for all vendors Tuesday, September 29, 2015 – 9:00am CST through Friday, October 2, 2015 – 5:00pm CST