RSVP Below!
Please send any news you would like to "toast" at the event to newhdallasprogramming@gmail.com. We will review all emails and choose three personal or business related events to "toast". We will also have a guest speaker from Dwell With Dignity to announce our next project with them.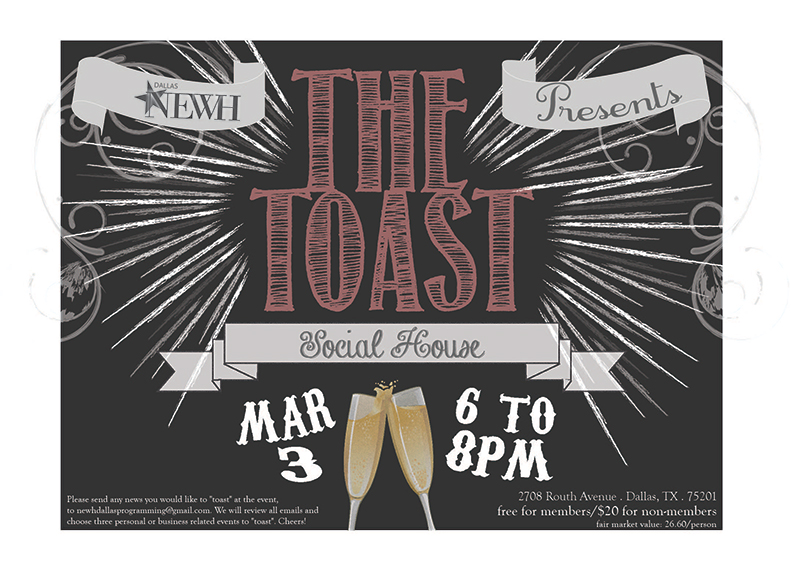 The Fair Market Value of this event is $27 and may be tax-deductible as a business expense.
The remainder can be considered a charitable contribution.